Insurance Cover Packages
Our lowest cost and widest scope of insurance cover gives you Australia's best rental car insurance packages, delivered through expert knowledge of both car insurance and car rental matters.
We are proud to offer you the lowest cost and widest scope of rental car insurance cover. With Family Car Rentals, you can control the amount of money that you spend and the risk that you take by choosing the rental car excess reduction package that most suits your needs. The difference between our various insurance packages is essentially the risk (excess) that you bear, except that MaxiSafe Plus also includes free blameless roadside service for matters that are normally considered to be "driver at fault".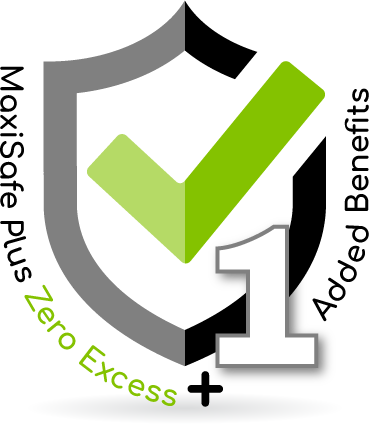 MaxiSafe Plus Insurance Excess

No Risk
Our NO risk option with blameless roadside service. Complete peace of mind.
This is our complete peace of mind package, eliminating all responsibility for insured matters, PLUS it also includes free blameless roadside service for matters that are normally considered to be "driver at fault". MaxiSafe Plus reduces your liability by 100% to $0 for both "normal" rental cars and people movers.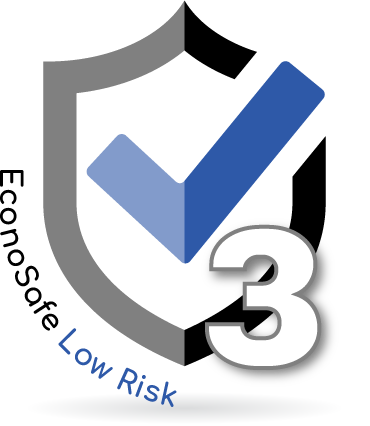 EconoSafe Insurance Excess

Low Risk
Our LOW risk low cost option eliminating 90% of your standard excess liability.
Since 2001, this has been the package of choice for more than 98% of our customers and is widely regarded as the value benchmark for other operators to aspire to. For drivers aged between 25-79 years EconoSafe reduces your liability by 90% to $330 for "normal" rental cars and $440 for people movers.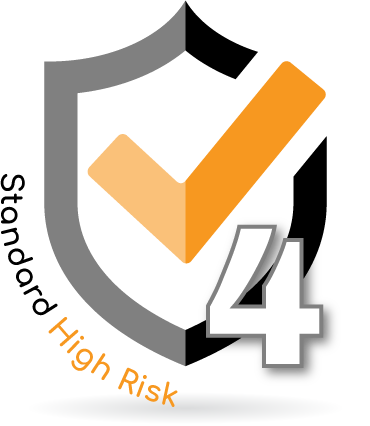 Standard Insurance Excess

High Risk
Our free undertaking to protect you against calamitous claims.
This is automatically included in all of our car rental packages, reducing your liability to between $3,300 and $4,950 depending on vehicle selection and driver age. For drivers aged between 25-79 years your liability is reduced from unlimited to $3,300 for "normal" vehicles and $4,400 for people movers.
Additional age excesses apply for 19-20yr drivers; 21-24yr drivers and 80+yr drivers (see table below).
Our online quotes will inform you of the cost of each of the three choices available to you. Drivers 19-20 years and over 80 years cannot get online quotes, they must contact us by phone during our office hours or use our contacts page to request us to call them back.
Our fleet is insured under insurance policy number 000265 issued by Insuret Pty Ltd ABN 42 126 793 379, being the Rental Car Insurance specialist representative of the underwriter; The Hollard Insurance Company Pty Ltd ABN 78 090 584 473.
Our customers are afforded the protection that our fleet policy provides, up to a limit of $40million for any one claim, subject to the conditions contained in the insurance policy and compliance at all times with both the insurance policy requirements and with our Terms and Conditions of Rental.
Insurance Cover Inclusions
All Packages
All of our Insurance Cover Packages include:
Damage caused to or loss of the Rental Vehicle and damage caused by the Rental Vehicle during the rental term (unless such damage or loss is excluded under our Terms and Conditions of Rental).
Costs incidental to losses or costs mentioned above, including towing, recovery costs, assessing costs and claims administration fees.
Demurrage - our lost rental income when our car is being repaired and third party temporary vehicle replacement if you are in the wrong.
Limit of cover up to $40 million for any one incident.
24 hour roadside service in the event of mechanical breakdown of our Rental Vehicle (this facility may be provided by our own staff or by contracted agencies).
MaxiSafe Plus
In addition MaxiSafe Plus provides roadside service for matters such as:
Flat battery from any cause
Out of fuel – up to 10 litres of fuel supplied
Keys lost or locked in the car
Changing a punctured tyre
Reimbursement of reasonable Taxi or Uber costs to get back to your accommodation, or
Up to $200 necessary emergency accommodation due to vehicle failure (including above items)
Insurance Exclusions (what we don't cover)
Matters that are universally excluded from motor vehicle insurance policies:
Driving in contravention of drug, medication or alcohol laws
Vehicle stolen whilst the vehicle was unlocked or keys were not kept secure
Premeditated dangerous acts such as "burn outs"; "running a red light"; excessive speed; attempted negotiation of flooded causeways, roads, bridges or streams
Damage caused deliberately or recklessly by any occupant of the vehicle
Damage caused by the use of the incorrect grade or type of fuel
Abandonment of the vehicle; excessive number of passengers
Attempted negotiation of space narrower than 30cms wider than the vehicle or lower than the roof line of the vehicle
Lawful seizure, war, riots strikes or civil commotion, carrying dangerous goods
Matters that are specific to our Rental Car arrangements:
Vehicle being driven by other than an authorised driver
Vehicle being driven outside of any authorised Usage Zone
Vehicle being driven after the documented rental return date and time
Vehicle being driven on unsealed roads, other than roads under repair or private driveways to accommodation locations
Damage caused to body panels, tyres, wheels,, suspension, exhaust system or chassis of the vehicle, resulting from hitting low lying obstructions such as kerbs or gutters and garden walls, other than as a result of a collision with another motor vehicle.
Damage caused by the vehicle being driven at speeds that are excessive considering the road surface quality.
Insurance Excess Choices
| | | | |
| --- | --- | --- | --- |
| DRIVERS 25-79 YEARS | DRIVERS 21-24 YEARS | DRIVERS 19-20 YEARS | DRIVERS 80+ YEARS |
MaxiSafe Plus Excess - No Risk PLUS Added Benefits
100% insurance excess reduction to ZERO, PLUS full cover for blameless emergency roadside service
Normal Vehicles (Maximum Liability)
People Movers & Exotics (Maximum Liability)
Additional per day for days 2-7 inclusive
Additional per day for days 8-14 inclusive
Additional per day for days 15-21 inclusive
Additional per day for days 22-28 inclusive
Additional per day for days 29+ inclusive
MaxiSafe Excess - No Risk
100% insurance excess reduction to ZERO
Normal Vehicles (Maximum Liability)
| | | | |
| --- | --- | --- | --- |
| $0.00 | $165.00 | $440.00 | $330.00 |
People Movers & Exotics (Maximum Liability)
| | | | |
| --- | --- | --- | --- |
| $0.00 | $220.00 | $N/A | $440.00 |
| | | | |
| --- | --- | --- | --- |
| $27.50 | $29.50 | $29.50 | $29.50 |
Additional per day for days 2-7 inclusive
| | | | |
| --- | --- | --- | --- |
| $9.00 | $11.00 | $12.50 | $10.00 |
Additional per day for days 8-14 inclusive
Additional per day for days 15-21 inclusive
Additional per day for days 22-28 inclusive
Additional per day for days 29+ inclusive
EconoSafe Excess - Low Risk
90% insurance excess reduction, and excludes "driver error" emergency roadside service
Normal Vehicles (Maximum Liability)
| | | | |
| --- | --- | --- | --- |
| $330.00 | $385.00 | $660.00 | $550.00 |
People Movers & Exotics (Maximum Liability)
| | | | |
| --- | --- | --- | --- |
| $440.00 | $495.00 | $N/A | $660.00 |
| | | | |
| --- | --- | --- | --- |
| $25.00 | $27.00 | $27.00 | $25.00 |
Additional per day for days 2-7 inclusive
| | | | |
| --- | --- | --- | --- |
| $8.00 | $10.00 | $11.50 | $9.00 |
Additional per day for days 8-14 inclusive
Additional per day for days 15-21 inclusive
Additional per day for days 22-28 inclusive
Additional per day for days 29+ inclusive
Standard Excess - High Risk
No insurance excess reduction, and excludes "driver error" emergency roadside service
Normal Vehicles (Maximum Liability)
| | | | |
| --- | --- | --- | --- |
| $3300.00 | $3850.00 | $N/A | $3300.00 |
People Movers & Exotics (Maximum Liability)
| | | | |
| --- | --- | --- | --- |
| $4400.00 | $4950.00 | $N/A | $4400.00 |
Automatically included in Vehicle Hiring Fees
---
Family Car Rentals
Reviewed
on Google by 192 People. Rated 4.3/5